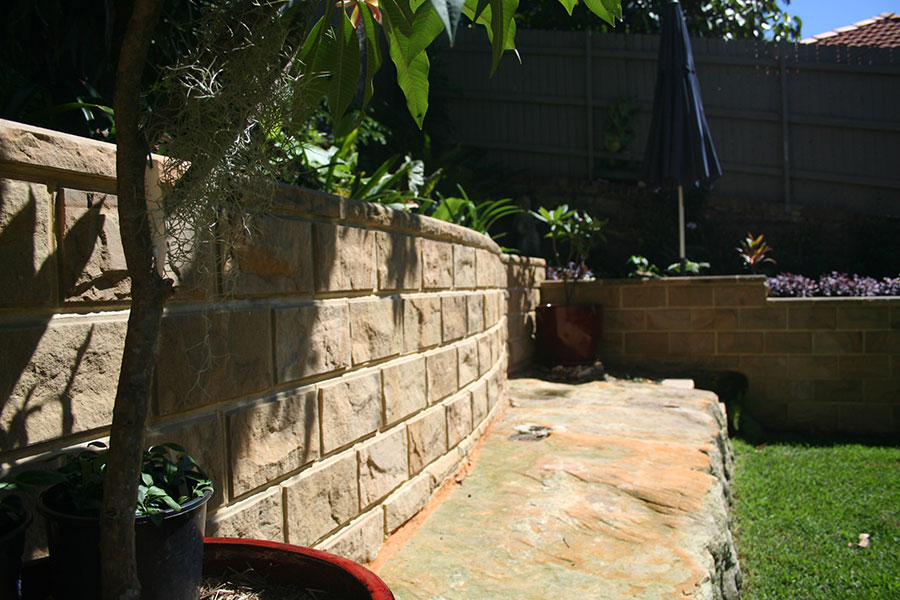 Designing a retaining wall that is both functional and aesthetically pleasing can be difficult. Our NatureStone® Retaining Wall System is constructed with a natural stone, in either a rock or smooth finish, making it the perfect wall against the Australian Landscape while being structurally sound.
A part of the BelleStone™ range of products, the NatureSone® Retaining Wall System is easy to lay and reinforce, cost effective and provides a complete system for a wall project, inclusive of wall blocks, capping, corner returns and sills.It uses the 'Hendrick' patented system of adhering natural stone to structural masonry blocks. The system uses high strength, purpose neutral-cure adhesive, and 316 marine grade pins, fixed mechanically to the top and bottom of the masonry block. These elements insure each unit's integrity.
Construction and engineering of the NatureStone® block using this method enables builders to gain an advantage when building their projects. The lighter weight of the blocks better enables tradesman when block laying, making it an easier and quicker process. The design of the blocks gives engineers the ability to use standard design tables, while also ensuring the project is to standard with AS3700 and BCA compliance. The system also has ecological and sustainable development benefits as the Betta Blocks used are created using recycled materials and less concrete.
To visualise your project using the NatureStone® Retaining Wall System, use our New Masonry Designer Software!
To discuss the benefits of NatureStone or any of our other masonry products talk to one of our experts.
... Read more